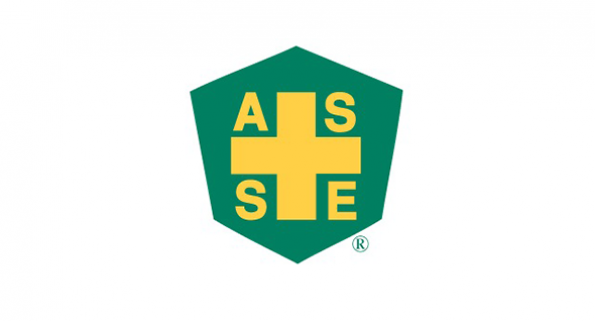 After a century of developing a global community of health and safety professionals, the American Society of Safety Engineers has suggested a name and logo change to unify its brand
The occupational safety and health career field has evolved rapidly over the last 100 years to include a myriad of career paths.
Because of this, the American Society of Safety Engineers (ASSE) has proposed changing its name to the American Society of Safety Professionals as well as a logo rebrand.
"When we began, engineers made up our entire membership," said ASSE President Tom Cecich, CSP, CIH in a statement. "Today, the occupational safety and health profession encompasses many disciplines. Our name should reflect the diverse makeup of our membership."
ASSE members, customers and stakeholders across the globe indicated that the ASSE brand needed an update to reflect the organization's current membership and position it for growth. More than 37,000 health and safety professionals currently are involved with the society in a variety of fields.
"Workplace safety is constantly evolving, and so must we," Cecich said. "Our profession includes more occupations and industries than ever before. Our members are knowledgeable about everything from risk assessment and hazard control to workers' compensation and organizational management, not to mention the more traditional aspects of safety management and engineering."
ASSE's board of directors approved the new name and logo at a meeting in January. Next, the society's house of delegates will provide their feedback on June 19 at Safety 2017 in Denver.
Should they decide to approve the name and logo, the movement will be voted on by electronically by ASSE's entire membership during a 45-day period ending in August. If the general membership approves, the new branding will be implemented beginning in 2018.
"This brand refresh is important because it fully supports our diverse membership that works hard every day to prevent workplace fatalities, injuries and illnesses," Cecich said. "The board of directors believes our future is now. Changing our name and logo are bold, significant proposals that support an inclusive environment and show our commitment to the future."
Source: EHS Today
https://macbensmultiresources.com/wp-content/uploads/2017/04/asselogo.png
335
595
macbens
https://macbensmultiresources.com/wp-content/uploads/2017/05/cropped-MacBens-logo-160-300x300.jpg
macbens
2017-04-26 10:23:04
2017-05-29 17:07:00
ASSE Proposes Name Change to American Society of Safety Professionals